Charlottesville Bathroom & Kitchen Design, Remodeling, Commercial Building & More...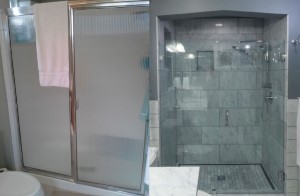 For the finest in Charlottesville remodeling work, you can count on the team of remodeling pros here at CTG Green Building & Remodeling. We take great pride in the work that we do and it shows in the results that we get on every job, every time. We only believe in providing the best in quality results for every single one of our clients and now, we look forward to showing you in person what a difference this makes. For the best in residential and commercial service needs, you can count on us.
For each and every detail of the work we do, you will be glad to know we are 100% committed. You cannot build the type of reputation we have without being dedicated to every customer we take care of. Our customers, and their complete satisfaction, is always our top priority. Don't take chances with so-called remodeling pros who cut corners; let us show you what a difference quality makes.
Charlottesville Kitchen & Bathroom Remodeling
You cannot have the home of your dreams until every last room is the way it should be, the way you want it so be. At CTG Green Building & Remodeling, we know all of the options that you have in order to make these rooms wonderful features in your house, instead of just functional rooms you rarely give thought to. We can also make all of this happen, while making it a point to stay within your budget. Let's work together as a team in order to make your current house the home of your dreams, right down to each and every room.
Interior Remodeling in Charlottesville
Maybe your remodeling needs reach farther than just one or two rooms; maybe you are ready for a full overhaul. You will be glad to know we can take care of that as well. Whether you bought a home in need of major changes or just need to update the home you have lived in for years, either way, we can take care of that for you.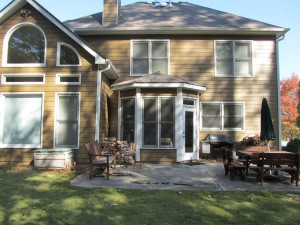 Charlottesville Residential & Commercial Design & Build
For all of your residential and commercial design and build work, quality always matters. You need to know that you are working with someone who understands that every last detail counts. It is also about knowing you can trust us to make sure your project is up to date by current industry code standards.
If you are ready to get started with your Charlottesville residential remodeling and commercial building work, let CTG Green Building & Remodeling take care of this for you. Get in touch with us right now and let's start making changes.
There are different options available to our Charlottesville CTG Customers as far as tax credits & rebates for Green Building & Retrofit. learn more
Map of Our Charlottesville Remodeling Service Area
If you are looking for a Charlottesville kithen remodeling expert or a bathroom remodeling contractor in Charlottesville, VA please call CTG Green Building and Remodeling at 434-426-4940 or complete our online request form.