Design and Build Remodeling Services from Lynchburg to Washington D.C.
When it comes to finding the right team of experts to address your need for professional Lynchburg remodeling and building service needs, you can count on the CTG Green Building & Remodeling team. With over six decades of professional industry related experience backing the company name, you can rest assured you are getting the best in quality workmanship and customer care. We can provide you with all of the essential services you need in order to address your need for residential or commercial service.
There are different options available to our CTG Customers as far as tax credits & rebates for Green Building & Retrofit. Learn More
---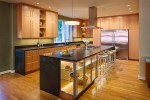 Kitchen Remodeling
The kitchen has become the meeting place in just about every home, even homes in which this room is mainly for heating up leftovers in the microwave. As a place for culinary creativity, or just to talk about the daily events, you want to evoke a sense of comfort and style, and functionality as well as aesthetics. Let us work with you for your kitchen remodeling project and help make the transformation you hoped for. Read More
---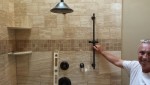 Bathroom Remodeling
Your bathroom is one of those rooms that typically gets thought of as purely functional. So what if we could use our skills during a bathroom remodeling project to create a spa-like atmosphere ion which you could actually look forward to spending time in? We know what it takes to make this possible, because you can't have the home of your dreams without taking care of every room in the house. Read More
---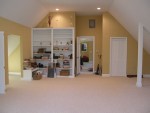 Interior Remodeling
Maybe you have a bigger, more full scale renovation project in mind. For complete updating, upgrading you can count on us to help make your vision a reality. Don't settle for anything less than the best when it comes to the place that you and your family call home. Read More
---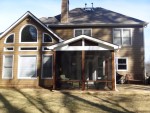 Residential Design & Build
If you want to start from the ground up, we can address those needs as well. We are the premier company to call on for all of your residential design and build needs. Let us show you the exciting options that you have and create the home of your dreams down to every last detail. Read More
---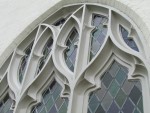 Commercial Design & Build
The same thing can be possible for taking care of your commercial design and build needs. You can have the ideal space to run your business from, no matter what type of business that may be. We are always up to date with current commercial codes so that you and your building will pass inspection and be ready to launch the new business, as soon as possible. Give the CTG Building & Remodeling team a call today and let's get started on your next residential or commercial job. Read More
If you are looking for remodeling, design and build services in Lynchburg, VA or Washington, D.C. areas please call 434-426-4940 or complete our online request form.