Meet the Staff of CTG Green Building and Remodeling
CTG Green Building and Remodeling only hires the best and most trustworthy staff. Meet our team below to learn more about our staff members.
---
Brendan O'Neill
Principle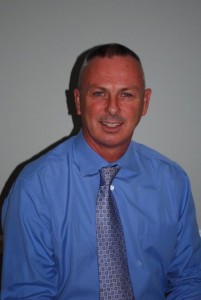 CTG Green Building and Remodeling, was founded by Mr Brendan O Neill. His journey began in Cork City Ireland where Brendan served his time as a Plumber working for the largest Mechanical Engineering Firm in Ireland today, Bowen and Mullaly. He moved to the USA in 1982 where he learned every facet of the building Industry working as a project manager for his Uncles Commercial Construction company in Boston Massachusetts. After three years Brendan attended Wenthworth Institute of Technology and studied and received his Unrestricted Builders License. He then successfully started his own Construction company in Massachusetts for over fifteen years. His Company worked on aspects of Commercial Building and Residential Building and Remodeling. After many years of gaining a great knowledge of the Building industry he relocated to North Carolina area to build and open his own Irish Pubs/restaurants, having also built as a Contractor Tir Na Nog and the Flying Sauser in downtown Raleigh. In 2006 Brendan became very interested in Energy Efficient buildings and went to Germany and studied the Passive House building concept under Dr Wolfgang Feist (at the Passive House Institute, Darmstad Germany). CTG believes Energy Efficiency is very important for our society going forward. It has become a great interest to his Company along with his vast Building and Remodeling experience. Brendan moved to Virginia and started his Remodeling company 8 years ago. Brendan was part of the management team that built the new and remodeled 5 Million dollar Lynchburg Parks & Recreation Center knows as Miller Park. This project was successfully completed. During this time Brendan has been putting a core team of building experts in place here in Virginia. CTG looks forward to building a successful Green Building and Remodeling business in Virginia for the future.
---
Tom Casey
Cabinet Design / Layout Specialist. Member Manager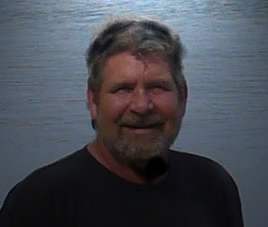 Tom has degrees in business and fine arts from Virginia colleges and has worked as a toolmaker and designer for over twenty years. He served two world wide organizations as facilities manager and research engineer while raising a family of three children with his loving wife of twenty six years Jean., In 1996, when an old Victorian on Rivermont became available that was built in 1899 to 1901 and is in remarkable shape, we bought it and have lived here ever since. Keeping this old house in pristine condition has been a joy for Tom. Because of Tom's engineering background he has a great knowledge and has worked extensively in the Construction industry. He also is very familiar with the residential remodeling process. He has kitchen layout and Cad design experience. Tom and his family are very well respected in the Lynchburg / Central Virginia community.
Patty Ford
Kitchen and Bathroom Design specialist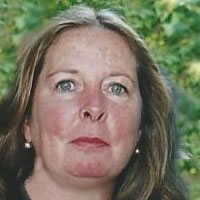 Patty is a graduate of American University having studied in London and France. Among her many distinguished career accomplishments, Patty was a Director of an National Art Gallery on the Mall in Washington DC. She is an Independent Consultant and Designer for one of the highest profile Kitchen and Bath Design Install Companies on the East Coast of the United States. When Paddy is involved in any project she will assess our client's needs and pain points to determine their remodeling requirements. Arrange for a site visit and measure the space. Show a portfolio of previous work to establish expertise and determine clients'? aesthetic ideas. Establish a budget range while selecting the required materials. Develop preliminary plans and look and feel with client input. Present proposal and finalize the contract with pricing. Plan the project within the firm's production schedule. Monitor the project's progress with the carpenter and other tradesmen. Prepare punch list with client at a walk-through. With Patty's background in the Kitchen and Bathroom design arena she is an invaluable asset to our CTG team.
---
Steve Dempsey
Creative Designer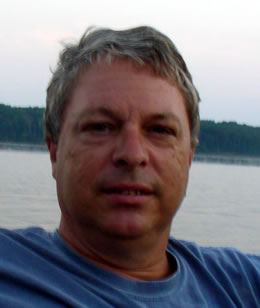 Steve has lived in Lynchburg all his life. He has over twenty years experience in interior design and carpentry as well as working at the local ABC Channel 13 television station as the art director. He served on the board of the Rivermont Historic Society for several years and knows historical renovations. His background includes house design, interior living space and wallpaper to match the original feel of any given home. Steve's expertise is indispensable when it comes time to finalize plans for a given renovation.
---
Rick Mayes
Construction Superintendent, Member Manager
Rick is a lifelong resident of Lynchburg Virginia, for many years he operated his own building Company Premier Homes. Rick is an A licensed Builder in Virginia with an impeccable building record, his Company has Designed and Built some of the finest homes in Central Virginia. Along with Mr. Brendan O Neill, Rick is one of our Member Managers, Construction Superintendents,
---
If you are looking for a Lynchburg, VA to Washington, D.C. area remodeling, design & building contractor then please call 434-426-4940 or complete our online request form.