Richmond Kitchen & Bathroom Remodeling For Your Home or Business Needs!
When the time comes that you need to find the right Richmond remodeling service experts for your next project, you need to be sure that you get the finest possible. By calling on the CTG Green Building & Remodeling crew you can rest assured that you get the best service possible – which also means the best results possible. We can provide the best in quality work and results for both our residential and commercial clients.
We always believe in going above and beyond when it comes to the work we do for our clients. You should never settle for anything but the best when it comes to your renovation project. We will be there to provide you with the superior quality that you need and deserve. If you are going to invest the time, effort, energy and money into this type of project, you should be able to love the results that you get, for years and years to come.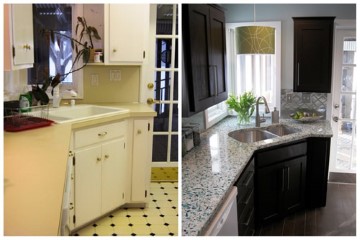 Richmond Kitchen & Bathroom Remodeling
We look forward to working with you to help you transform your current house into the home of your dreams. Believe it or not, it often starts simply with taking care of your kitchen and bathroom remodeling service needs. We want to be able to help you make your home the one that you have always wanted, but we cannot get started until you give us a call. Let CTG Green Building & Remodeling take care of everything you need completed.
Interior Remodeling in Richmond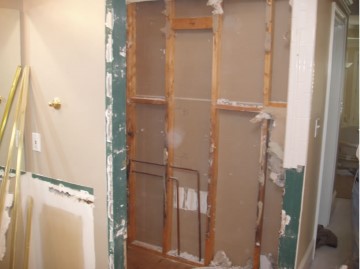 So what if your have bigger, grander, full scale plans for your renovation work? If what you need is more about interior remodeling overall, we can take care of that as well. Whether you want to make changes so you and your family can enjoy an updated home or you just want to get your home ready for putting it on the market, we are the team that can get the job done. Give us a call today and let's begin working on your next project, no matter how big or small.
Richmond Residential & Commercial Design & Build
We can also be the name that you trust in when it comes to residential and commercial design and build. The bottom line is that quality always counts, so make sure that quality is exactly what you actually get. So, for all of your Richmond remodeling and building work, you can rely on the CTG Green Building & Remodeling name. We look forward to working with you and helping you get the expert level service you want and deserve.
What Richmond, VA Customers Are Saying About Us
Reviews Coming Soon.
Map of Our Richmond Remodeling Service Area
If you are looking for a Richmond kithen remodeling expert or a bathroom remodeling contractor in Richmond, VA please call CTG Green Building and Remodeling at 434-426-4940 or complete our online request form.