Interior Remodeling Company Serving Lynchburg to Washington D.C.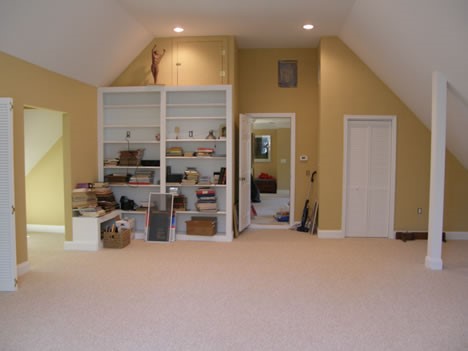 There are plenty of great reasons to opt for an entire Lynchburg interior remodeling job. There are also plenty of reasons that CTG Green Building & Remodeling is the right team to choose to work with for this type of project. If you are in the market to renovate the inside of your house, and want reputable experts to take care of it for you, you can count on us.
One of the most common reasons someone opts to have the inside of their home completely changed is that they bought a home they loved, it just needs some updates. It could be that you have lived in the same house for a long time and don't want to move, but certainly need to change up the look and bring it into modern day. You may even be getting ready to put your house on the market and need to make it more appealing to potential buyers. Whatever the case may be, just know that we are the trusted experts to get the job done.
Interior Remodeling Pros
With over 60 plus years of industry related experience backing our team, you can feel confident that you are getting the best there is for quality workmanship. We have the expertise required to get the job done, including being up to date with current codes and other required to meet industry guidelines and standards. Not to mention, our number one priority is making sure that you get the specialized attention and care you need to get the job done.
Taking on an entire interior remodeling job is a more intensive project. This is especially true if you intend to make changes to the layout and will have to move walls, electrical work or plumbing. The good news is that you can rely on us to get the job done with the same level of superior quality care that goes into any and all of the work that we do.
Lynchburg Interior Remodeling
If you are ready to get started on your next renovation project, it is time to give us a call. We look forward to working with you and showing you in person how we have earned the flawless reputation we have. Give us a call today and let's get started.
You are going to love the new look of your Lynchburg home once we complete your interior remodeling work. Whether you already have big dreams in mind or need some creative motivation to get the job done, we can take care of whatever you need. Don't delay, give us a call today and let's get started.
Interior Remodeling services We Provide
Home Interior Remodeling
Business Interior Remodeling
Interior Attic Remodeling
Interior Basement Remodeling
Interior Design & Build Services
Green Interior Remodeling
Interior Wall Renovations
Interior Floor Remodeling
Interior Tile Remodeling
Recent Blog Posts on Interior Remodeling
If you are looking for a Interior Remodeling company in Lynchburg, VA or Washington, D.C. area please call 434-426-4940 or complete our online request form.