Tips for Success With Your Lynchburg Kitchen Remodeling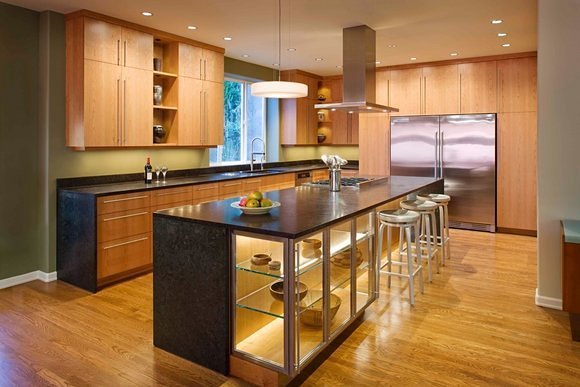 You want to be able to improve your home and it all can start with your Lynchburg kitchen remodeling project. The trick, however, is making sure that you get the job done correctly. This is about finding the right team to take care of your professional service needs, but there is a lot more to it than that. The decisions you make, as a homeowner, will ultimately ensure whether your project ends up a success or a failure.
Things to Keep in Mind
So what are some things you should think about before moving forward with your kitchen renovations?
Plan around functionality

Too many homeowners think, first, about loving the look of their kitchen. This can lead to making choices that will cause you to not love the functionality or layout. Make sure your kitchen is easy to maneuver around and use, as well as easy to get to the things you need the most, then worry about looks.

Decide about the island kitchen

If your island going to be for cooking, seating or both? If it is both, make sure you plan well enough so that you don't have guests sitting at the island while they are exposed to hot burners.

Be realistic about the countertops

Again, is you make choices based on what you love the look of the most, you could end up not liking other details. Certain counters require more maintenance, are harder to clean or get damaged too easily when actually trying to use. So make sure you understand all of the things that you need to know about the choices you have, aside from just what they look like.
A Final Word
While there are plenty of other things to consider, these should give you an idea of what to look for or consider. The bottom line is that you need to determine how you intend to use the room and then start making choices. The more functional you need it to be, the more you need to know about the options you have. If you are not planning on cooking but want this room to look nice, your choices may be different.
Call on the Pros
By working with the CTG Green Building & Remodeling team, you can be sure you are getting the best in workmanship and customer care. We take great pride in the work that we do and it shows in the results that we get. Give our Lynchburg remodeling contractors a call today and let us help your dream kitchen come to life.
If you are looking for a Lynchburg kitchen remodeling expert then please call 434-426-4940 or complete our online request form.