Looking For Culpeper Kitchen Remodeling or Commercial/Residential Building Renovation Services?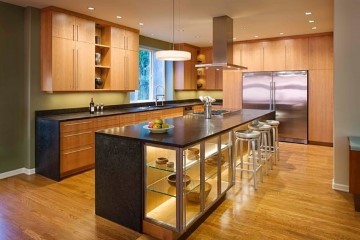 If you are looking for someone to take care of your Culpeper remodeling work, only the best will do. When making the choice to team up with CTG Green Building & Remodeling crew, you can rest assured that you are getting the finest there is. We are committed to showing you in person how we became number one for the best in both residential and commercial service needs. We believe that going above and beyond should be the norm and that shows in the results that we get for every customer, every time.
The only way to be able to deliver to you 100% customer satisfaction is to give 100% for each job we take on. With over six decades of industry related experience backing our name, you can rest assured that we deliver what we promise and more. We take great pride in the work that we do and that shows in the results that we get. Don't settle for anything but the best when it comes to the quality of work that goes into your residential or commercial project.
Culpeper Kitchen & Bathroom Remodeling
In order to transform your current house into the home of your dreams, you have to take care of every last detail, such as every last room. Kitchen and bathroom remodeling is the best way to ensure that you get the results you need so that all the details of your home work together to create the home you want. At CTG Green Building & Remodeling, we will help ensure that you understand the options that you have and make decisions that will provide you with the home that you have always wanted.
Interior Remodeling in Culpeper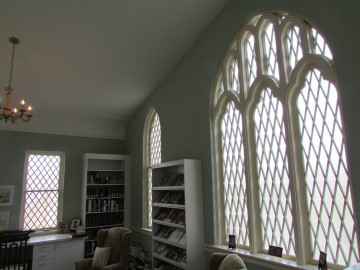 In many cases, you have more renovation service needs than just the bathroom and kitchen. The good news is that we can also provide you with the finest in quality interior remodeling, all around. Let us help you update and upgrade your house, whether it is so you and your family can fully enjoy it or so you can maximize the resale value. It is important to know that you get the quality of workmanship and customer care you deserve, for the time, effort and money you invest.
Culpeper Residential & Commercial Design & Build
We are the only name you need to know for all of your residential and commercial design and build work. We know the industry inside and out so you can rest assured you are getting the best results possible. We have your best interest in mind and are driven by getting each of our clients the results they truly want. For all of your Culpeper remodeling and building work, you can call on CTG Green Building & Remodeling.
What Culpeper Customers Are Saying About Us
Reviews Coming Soon.
Map of Our Culpeper Remodeling Service Area
If you are looking for a Culpeper kithen remodeling or bathroom remodeling expert or a commercial remodeling contractor in Culpeper, VA please call CTG Green Building and Remodeling at 434-426-4940 or complete our online request form.