Importance of Having the Right Commercial Design & Build Team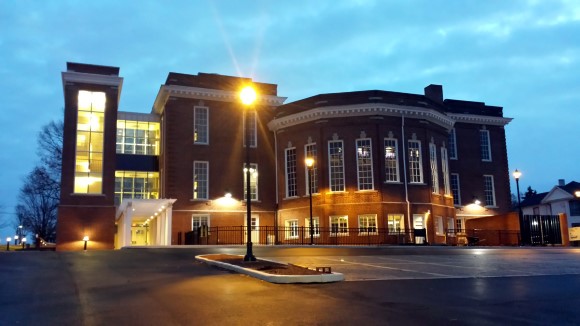 If you are trying to decide between choosing an already existing structure or working with a professional for your Roanoke commercial space, the answer should be fairly obvious. Whenever you have the option to design and build your own space, you are going to want to go this route. The reason for this is that you can have the details customized, not just to your liking, but in order to meet the needs and demands of your industry.
This includes making sure that whoever takes care of your design and build understands the up to date industry guidelines. The last thing you want to do is invest in a building and then get fined for not being up to current codes. This is a waste of time, effort and energy. Make sure your building is exactly what you want, as well as meeting the requirements of local, state and federal government restrictions.
Details That Matter
A reputable professional in the commercial design and build industry will also be keen to current and emerging trends. While you don't want to make choices based on fads that can be gone again in 6 months, you should choose details that are popular now and will continue to be. Going green is the perfect example of this.
Although not a new trend, it has become the industry standard in recent years. Companies that ignore this are going to lost customers who are green and want to work only with eco-friendly companies. It is not only the smart earth-friendly thing to do, it will help save you money on your monthly utility bills.
A true industry professional also wants to make your job as easy as possible. The design concept they come up with should reflect this. So make it a point to choose the building or remodeling contractor you work with, as carefully as possible.
Never Settle
By never settling for less than the best, you can be certain that you are getting the quality of service you want and need. At CTG Green Building & Remodeling, we have 60 plus years of industry related experience backing up the company name. The bottom line is that we care about taking care of every one of our customers.
For all of your Roanoke commercial design and build service needs, you can count on us. Give us a call today and let's get started. We want you to be able to use your new space to the best of your advantage. Never settle for less than the best when it comes to the company you work with.
If you are looking for a commercial design and build company then please call 434-426-4940 or complete our online request form.