Making Decisions About Your Culpeper Bathroom Remodeling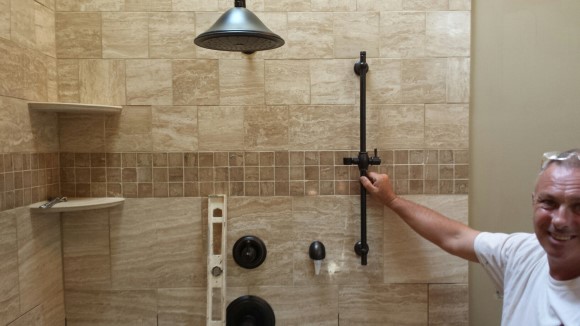 When you think about where to start with your Culpeper bathroom remodeling project, what comes to mind? If your answer is not the budget, then you are not alone. However, the truth of the matter is you should be thinking about the finances, first and foremost. By working with industry experts you can be sure that they will help you by starting here, as well as helping you make other important choices about your bathroom renovation.
What you Need to Know
For starters, you should be considering your "green" options. In this day and age, there is no excuse not to especially with all of the countless eco-friendly options available. The benefits are not just about being more environmentally friendly, it is also about the savings you will see each month on your utility bills.
Another thing to keep in mind is that if you do not move the plumbing, you can help save money. Minor renovations are more about changing this room cosmetically or just upgrading fixtures that are already in place. But if you want to change the layout or enlarge this room, you will have to consider moving the plumbing which means the costs will increase.
Also, don't make this a DIY project. Too many Culpeper homeowners watch some online videos and suddenly think this makes them qualified to take on master plumber tasks. You aren't going to be saving any money if you still end up calling in an expert to take care of the work you attempted to handle on your own. Save yourself the hassle and just hire a pro from the start.
By the way, two of the most essential aspects of changing your bathroom include lighting and ventilation. It sounds obvious, yet people forget to include enough of this all of the time. Without proper ventilation, your bathroom can begin to develop mold and without proper lighting, you are not going to be able to use this room for tasks like makeup application.
Making Smart Choices
By calling on the team here at CTG Green Building & Remodeling, you can be certain that you get the superior quality work that you need and deserve. We look forward to working with you and showing you in person how we have earned the flawless reputation we have. We want to be the crew that you rely on for your Culpeper bathroom remodeling; with over 60 years of industry experience backing up our name, we know what it takes to get the job done. Give our bathroom remodeling experts a call today and let us get started.
If you are looking for a Culpeper bathroom remodeling expert then please call 434-426-4940 or complete our online request form.